Sames Kremlin Automatic and manual powder coating gun spare parts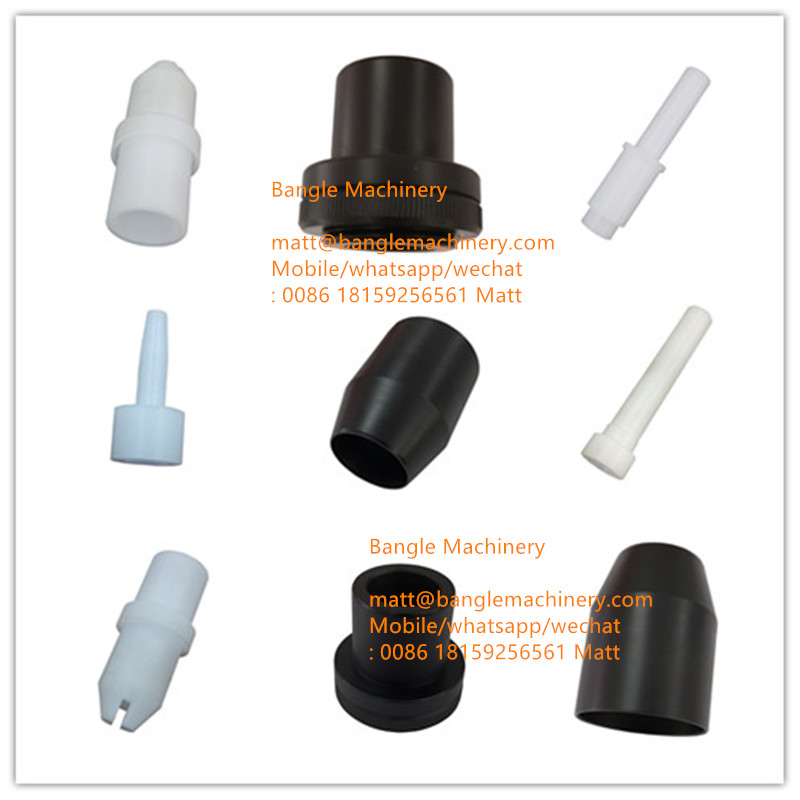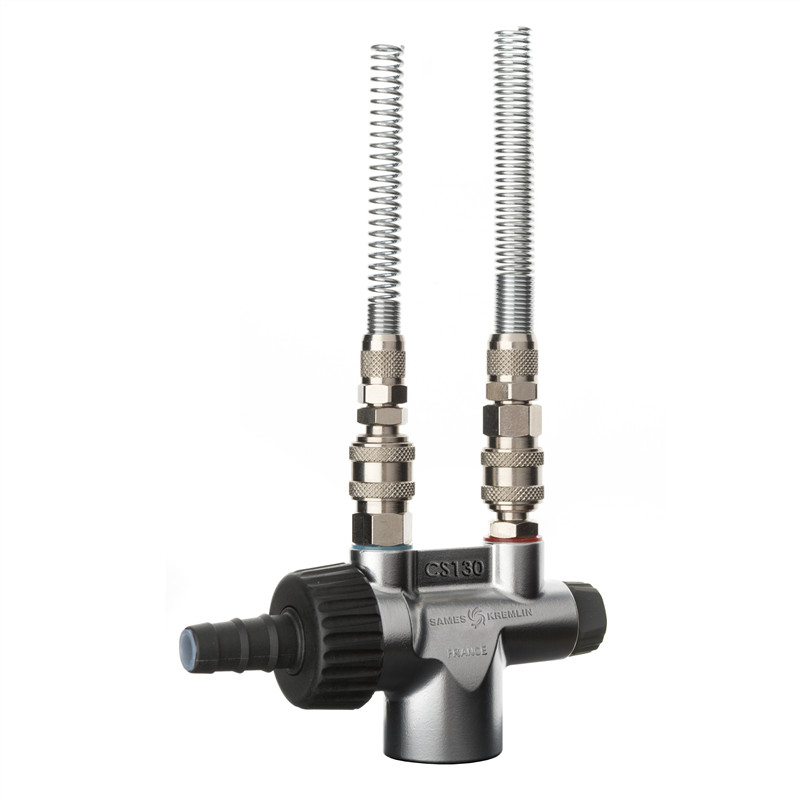 Sames powder coating gun nozzles, powder pump venturis, etc.
Fan Spray Nozzle

Fan spray nozzle assembly without deflector 15325492
Standard fan spray deflector (yellow) 1315957#
Medium fan spray deflector (while) 1313519#
Narrow fan spray deflector (light grey) 1311409#
Wide fan spray deflector (red) 1311793#

Round Spray Nozzle
Round spray nozzle assembly without deflector 15325493
Round spray deflector Dia:16mm (white) 1409259
Round spray deflector Dia:12mm (white) 1411500
Round spray deflector Dia:20mm (white) 1409260
Round spray deflector Dia:25mm (white) 1411993

Sames Powder Pump Parts
Powder pump without tube 1526202
Powder outlet end piece 545192 S4
Porous ring 444490
Venturi ejector (grey) 547880
Venturi ejector+Porous ring 547880+444490
Venturi ejector (white) 1407467
Bangle Machinery manufactures and supplies non-original replacements and original parts and equipment for Gema, Wagner and Nordson powder coating guns and machines.
Non original parts: they are interchangeable products that completely work well with original powder gun and equipment.
Benefits: powder coating cost will be reduced without lower the powder coating performance. Best option of cost-effective alternative.
Original type: imported from original manufacturers.
For more questions, please contact!
Email:matt@banglemachinery.com
Mobile/whatsapp: 0086 18159256561
Contact: Mr. Matt