Wagner powder coating gun parts
Bangle Machinery manufactures and supplies aftermarket (non-OEM) and original powder coating machines and spareparts, powder coating equipment and replacement, powder coating guns and spares, powder coating lines andaccessories. The spare parts include venturi,insert sleeves, nozzles,cables, wear sleeves,powder pumps, adaptors,cartridge filters, electrodes,hose connectors, hose and tubing, O-rings, deflectors and etc.
Product Details
Bangle manufactures and stocks spare parts for wagner C2 C3 C4 X1 powder spray guns and equipment.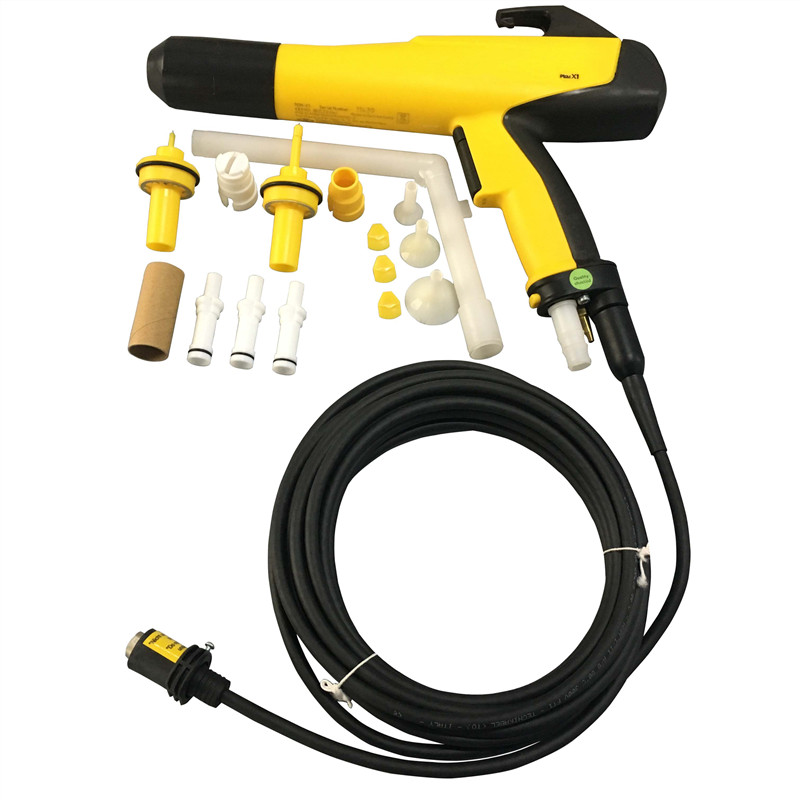 All of the parts are completely applicable to original gun and machine.
FAQ
Who We Are?
Bangle Machinery, located in Fujian China, has been committed to manufacturing and supplying powder coating machines and spare parts for surface finishing industry for many years.
What we do?
Bangle Machinery manufactures and supplies from the simple powder coating spare parts, powder coating equipment to the whole powder coating lines.
What We Have?
Bangle Machinery owns the complete facilities of manufacturing:
- Experienced and dedicated workers,engineers and administrators;
-5000 sqm production workshop;
- Advanced drilling machines, punching machines, CNC processing equipment,injecting machines;
- Assembling lines.
-Product moulds research and development.
What Services Will You Have?
* A variety range of powder coating equipment and spare parts for the old type of powder coating machines and the newest ones;
* turn-key powder coating solutions;
* designing and processing;
* competitive pricing;
* qualified raw material and long services life,
* products and package customization;
* fully stock offers rapid delivery,
* warehouse and installation;
* global shipping and logistics by sea or international express;* strategic sourcing;
How We Make It?
As the manufacturer and factory, Bangle keeps the raw material, production, specification, inspection and package under control to supply the powder coating equipment and spare parts that meet the request of every customer worldwide.
Bangle, your one-stop shop for powder coating machines and spareparts!
All of the brands mentioned are for reference only. they are belong to their respect owners.